源義経逆櫓の図
Genji Corps Sailling against the Wind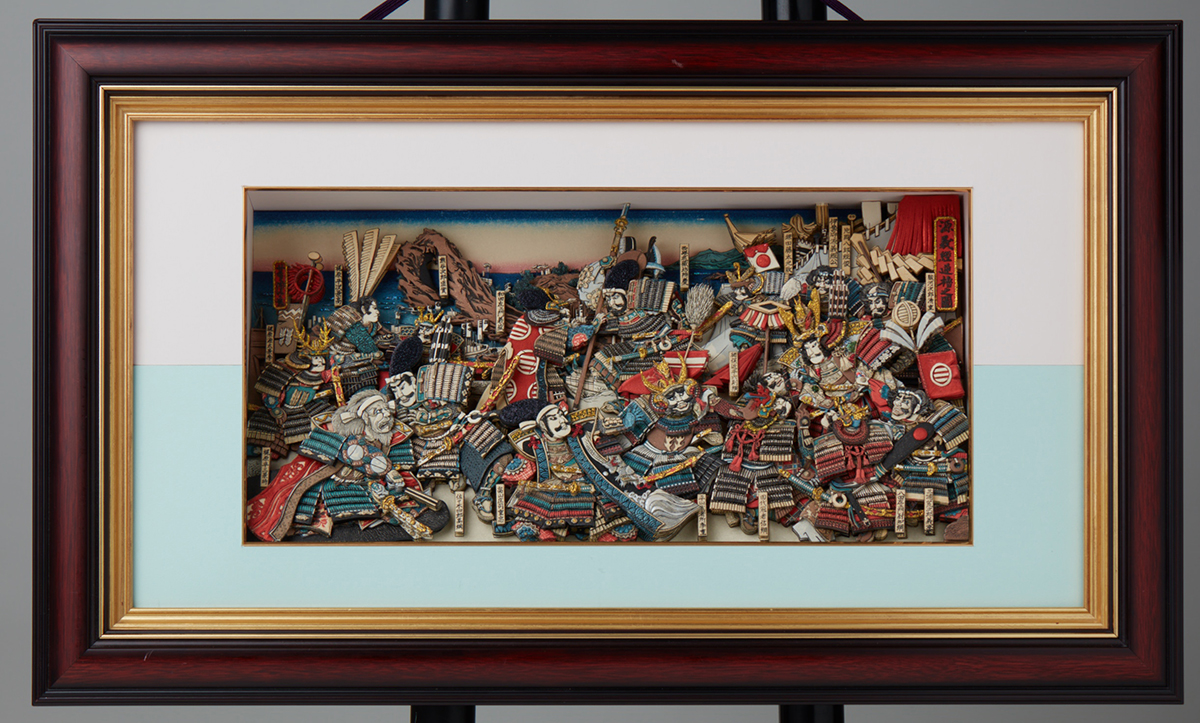 2005年ル・サロン展入賞作品  総大将源義経戦機を逸することを憂慮し、ほ断乎として出航を命じ遂に逆風激浪を乗り越えて無事目的地に達した。世に"猪突猛進"の義経賛美の忠実となった。制作する上で全てにおいて究極の作品です。

Regretting the lose the Le Salon exhibition of prize winning works coming Minamoto no Yoshitsune over troopers 2005 most unfalteringly ordered sail to finally overcome the headwinds Riptide, reaching the destination safely. In the world of "hell-bent" became righteous through praise faithful. Making is the ultimate works in all.
DETAIL
制作年
Year
2000
期間
Period
8months
大きさ
Size
Height : 44cm Width : 75cm
販売状況
Status
Basically not for sale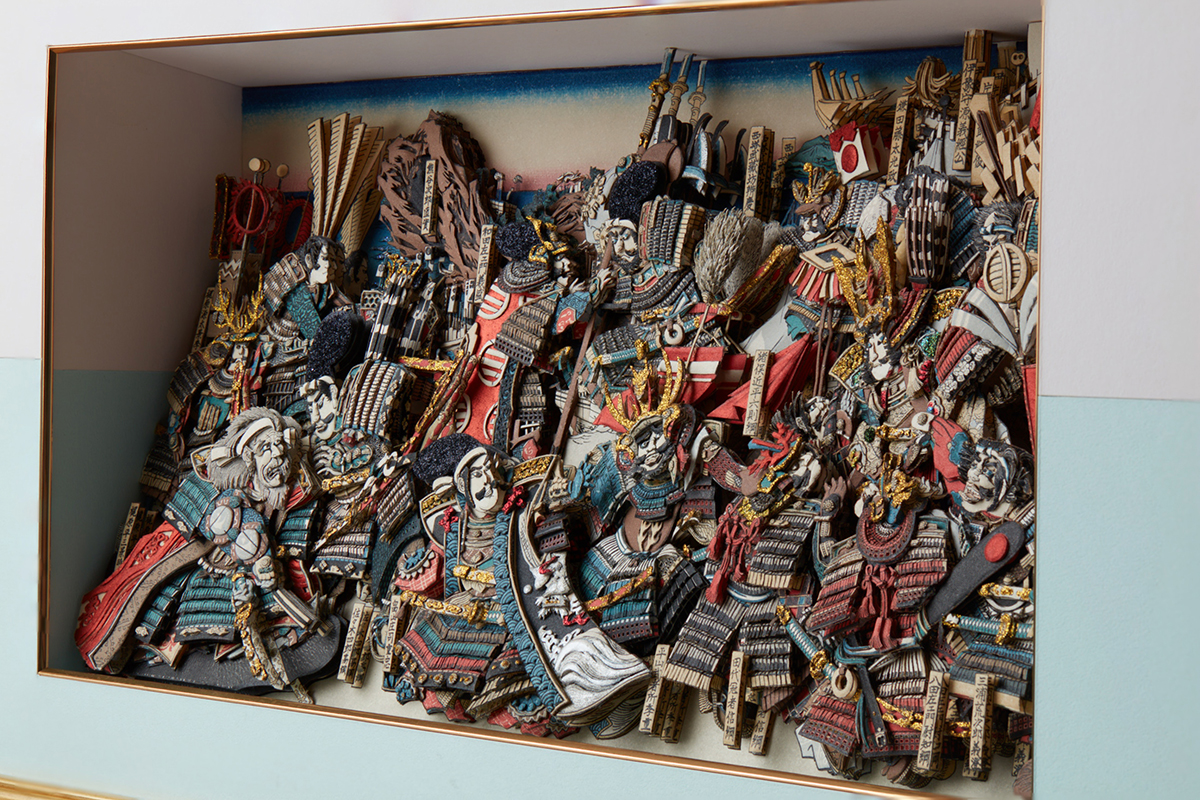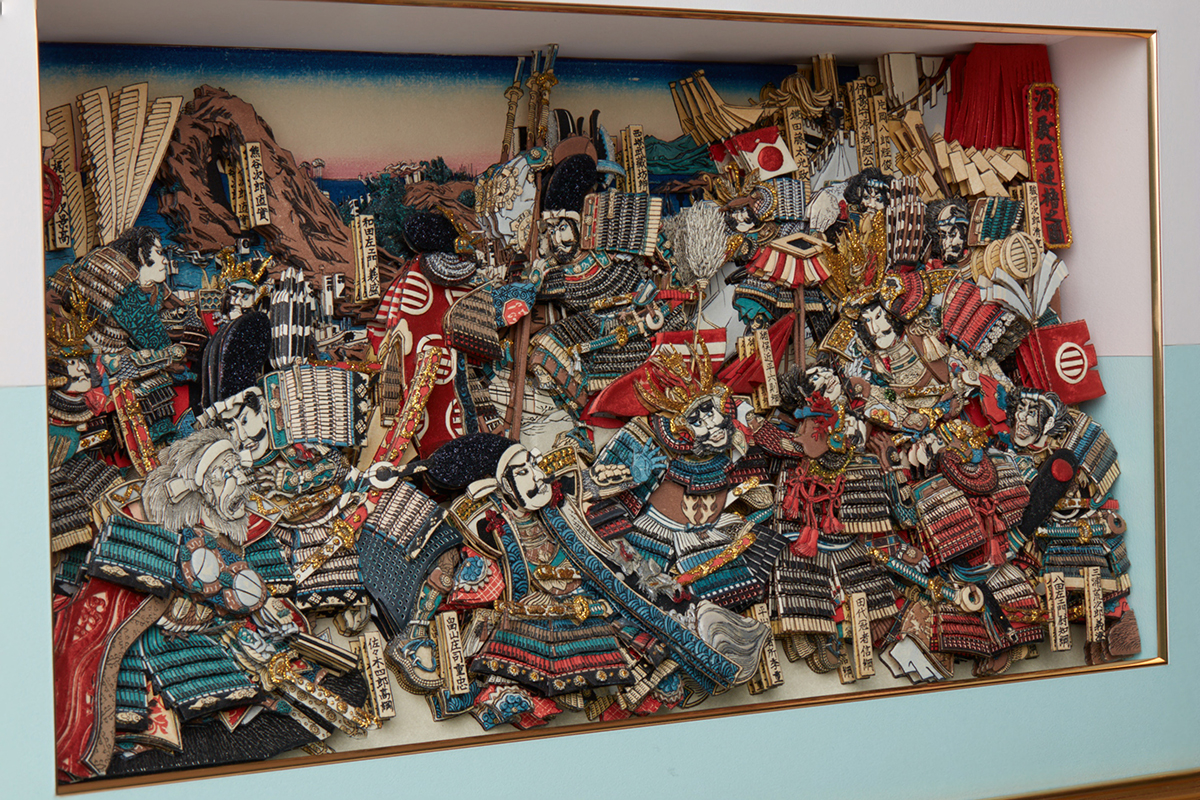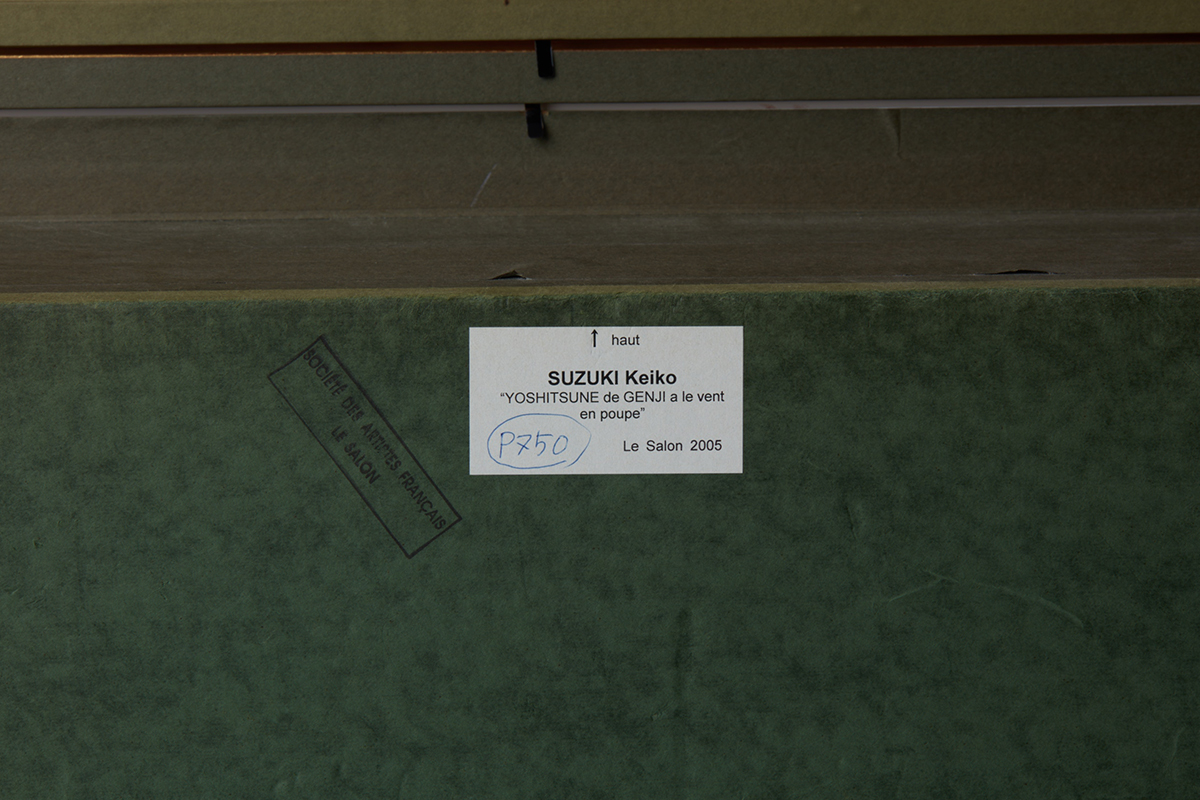 一覧へ戻る